We told you the five people whose outfits were least impressive, but what about the people that made the show stop?
5. Miguel
Despite the drop kick,
we thought that Miguel's look was clean and simple. Miguel wore a white tuxedo jacket with black detailing; very on trend for 2013.
The boots, the pointy lapels, and the tie all had a subtle cowboy vibe that made the outfit a little more modern and unique
. Miguel did indulge in the recent Harem/Hammer pants trend, but they weren't too exaggerated so we'll let it slide.
Sidenote
: Does anyone see the height of Miguel's heels?! Damn!
4. Taylor Swift
The dress that Taylor wore offstage was BANGIN! Taylor has always struggled finding dresses that were age appropriate. She's finally dressing like the young starlet that she is!
The length, the color, and style are just right for her slender figure
!
3. Emmy Rossum
Emmy Rossum only graced the stage to present an award, but her dress perfectly accentuated her curves.
Emmy was able to keep the focus on her dress by styling it with an updo and a simple pair of earrings
. The mesh cutouts were put in all the right places and made her look like a coke bottle! This is the
perfect example of showing skin without looking trashy
.
2. Celine Dion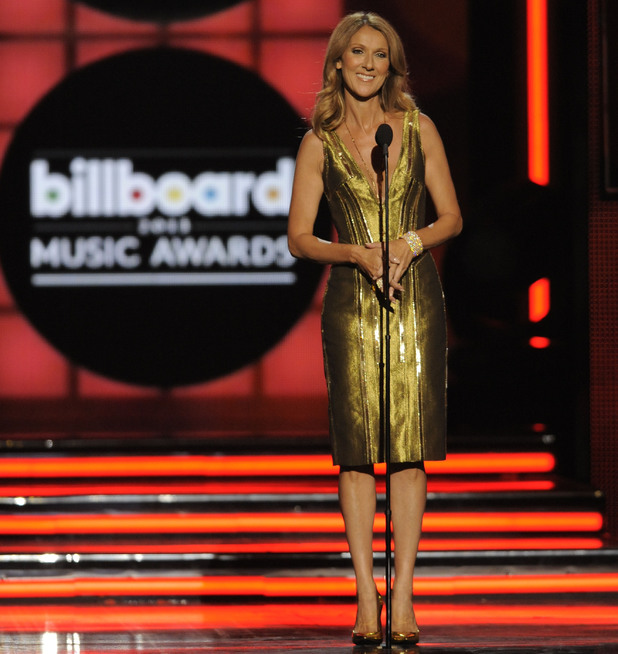 Just when we thought that Celine had fallen off the face of the earth, she showed up at the Billboard Awards looking like a million bucks!
Celine came in a simple yet flatting gold sheath dress
and she had a plunging top that accentuated her slim build.
Ms. Dion wears her age so well…Madonna, take note
!
1. Jennifer Lopez
J. Lo's performance outfit ALMOST made the list for Worst Dressed, but
her red carpet dress was our favorite
! With a romantic style that reminded us of old Hollywood glamour, t
he gold color perfectly complemented her skin tone and the mesh blend gave the illusion of the dress blending into her skin
. There were a few minor styling details that could be tweaked, but all in all this was a BEAUTIFUL dress. Redemption!