In the last seven decades the gap between women and men's income has not changed much;
women only earn 77 cents to every dollar that a man makes
.
In an effort to bridge the gap and ensure equal pay for equal work,
President Barack Obama signed a pair of executive orders
. One order ensured women's rights to equal pay, the other stops federal contractors from retaliating against employees that request to discuss their pay with supervisors.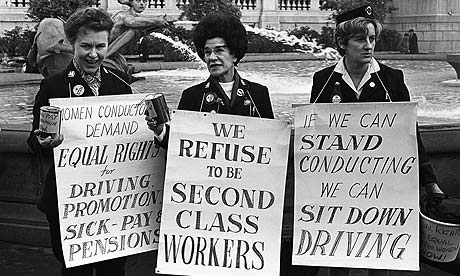 This is the newest action that the president has taken to enforce worker's rights, but not the first. The Lilly Ledbetter Fair Pay Act (2009) is another law that was passed in an effort achieve fairness in the workplace.
All of these fall under the Fair Paycheck Act which will be under review with these new orders
.
President Obama signing the executive actions on April 8, 2014.
Click Here
to learn more about the Economic Agenda for Equal Opportunity.
Through both of his terms
President Obama has consistently maintained that economic equality was his major platform and he would do everything in his power to see it through
. As a society we still have a long way to go, but I can safely that this is the most that one man has ever done to improve the struggle of minorities in America.
Have you noticed a difference in the income between women and men? Do you think Obama is doing enough to keep his promise for Economic Equality?