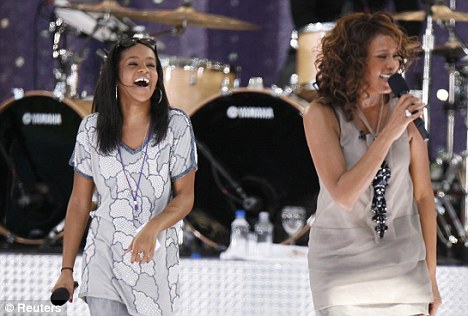 Here we go again!
On Wednesday Whitney Houston boarded a Delta flight from Atlanta to Detroit and
refused to buckle her seatbelt
. The crew members had to beg her to buckle up and she finally allowed someone else to buckle the seatbelt for her.
A source close to Whitney said that she may have "
overreacted a little bit after missing an earlier flight but she's still 100% sober
and was on the way to Detroit for her first day of shooting a new movie".
If Whitney is still trying to rebuild her image
, why would she put herself at risk for being kicked out over something so small? Her pride is getting the best of her.
Glad she finally agreed to follow the rules, but we hope Whitney isn't slipping back into her diva ways. They used to get her into all kinds of legal issues!