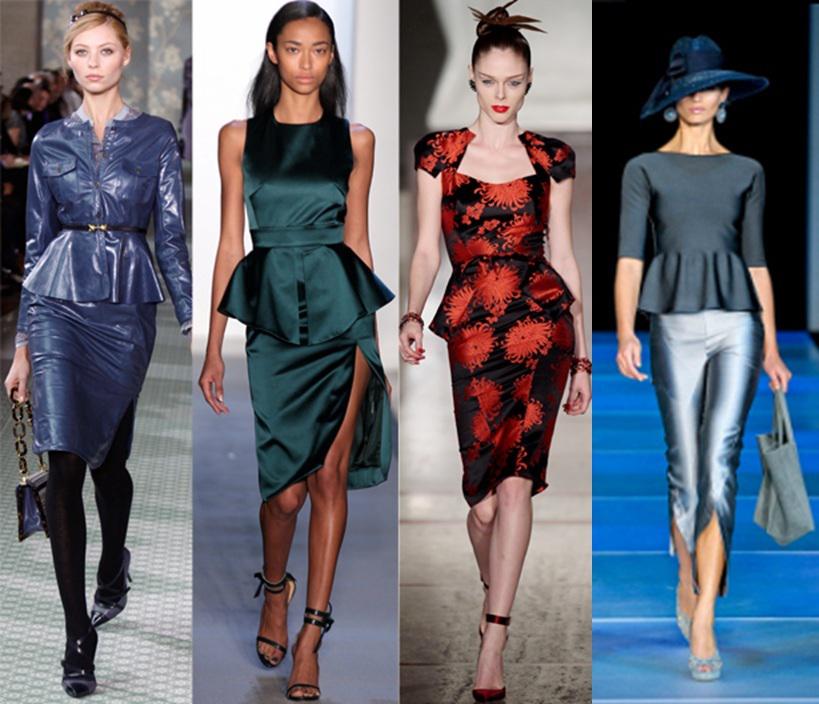 Peplum-styled shirts and dresses have been around for a long time, but this season they have become very popular again.
Peplums are characterized as a small skirt that attaches at the waist and falls at the hip
. They originally emerged on the fashion scene in the 1940's and 50's...
Marlene Dietrich
...but have had a recent resurgence due to the uber-feminine and curvy silhouette that it provides.
Take a look at the way celebs like to wear them
:
Solange Knowles
Kim Kardashian
Nicole Scherzinger
Peplums are a popular choice for any woman that wants to
create
the illusion of a small waist and curvy hips
, regardless of her actual size or body shape.
Here are some affordable options for summer
:
$87 at bankfashion.co.uk
$15.80 at Forever21.com
$36.45 at us.asos.com


$27 at us.dorothyperkins.com
Are you bold enough to rock the peplum look? Tell us what you think! More summer styles to come.