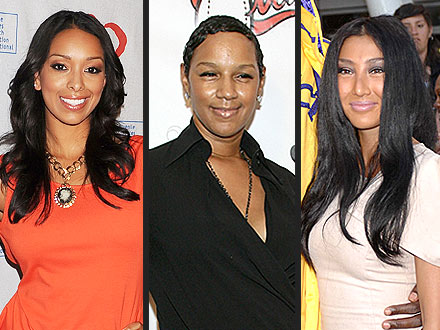 WOW!!!! "Basketball Wives" is expanding their franchise!!! They will be debuting a new series set in Los Angeles featuring the wives and girlfriends of players both the Lakers and the Clippers. The LA season airs on
August 29th on VH1.
Gloria Govan has signed on for the LA season.
The cast also includes:
Kimsha Artest, wife of Los Angeles Laker Ron Artest
Jackie Christie, wife of Doug Christie, former player for the Los Angeles Clippers
Imani Showalter, ex-fiancée of Charlotte Bobcats' Stephen Jackson
Are you going to watch???